Linda Waldon's 4-Step Style Program
Style Success in Your Second Act (Self-Guided)


Do you want, and NEED, to dress more confidently?
Are you ready to STOP apologizing for your age or your body shape and START celebrating the skin you're in?
Would you like to once and for all END closet confusion and START loving your wardrobe?
Personal, Practical, Transformative!
It's not a style makeover, it's a transformation!
Created for YOU, if you are ready to:
Project more irresistible confidence

Become visible again and stop feeling invisible

Get over your body image issues

Know exactly what colors and style to wear

Have a personal style that expresses who you are

Have an organized wardrobe that you love

Show up in style when you walk into a room

Ignite your beauty and style power!
Begin your journey to style success!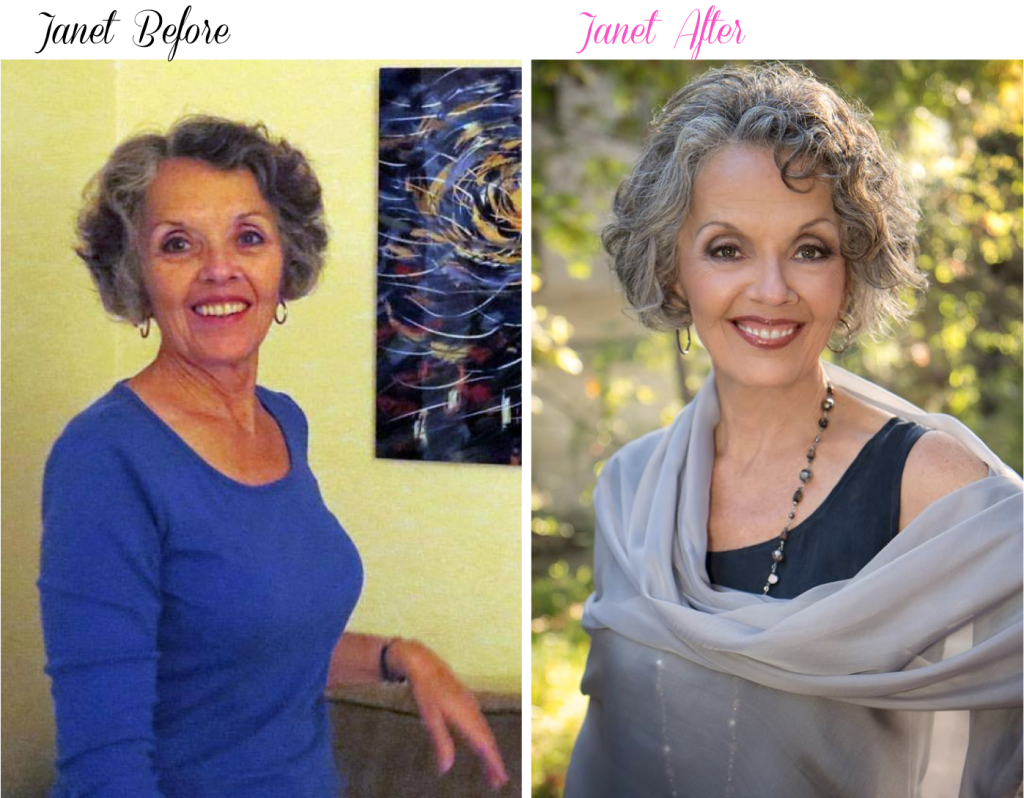 Personal, Practical, Transformative!
Here's what's waiting for you when you begin your
Style Success Journey: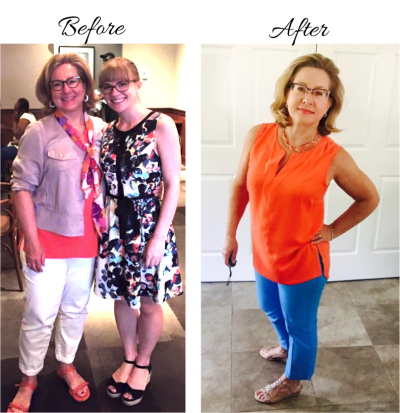 "I now enjoy shopping thanks to Linda. Before I looked at it as a grit-my-teeth torture session. Now I feel more confident to pick colors and styles that work best on me." — Joyce Loveless
"The experience has been life changing, I have gone from wearing tracksuits each day to skirts and pants/jeans with a nice top. When going out I no longer just throw anything on, it is done with thought. This whole process has made me feel more confident about what I wear, and realise I was stuck in a style rut." — Sue M.
"Thanks so much Linda, your online course has given me my style confidence, and I was lucky to fall in love for a second time." – Beverley G.
But wait, there's more!
~ BONUSES ~
You get four weeks of content rich video training that feels like Linda is right there with you holding your hand through each step as she takes you through this style transformation process.
Beautifully designed homework assignments and activities result in a clear picture of your Sensual Style and allow you to go as deep with this work as you desire.
You get 4 audio recordings of past Style Maven Mastermind Calls with live participants when Linda reviews the weekly video lessons and answers style questions from participants.
In addition, you get get direct feedback and support from Linda Waldon. Get your questions answered in real time as you go through this highly creative, transformative process.
Plus, you'll receive a bonus of a beautiful Color Card Package so you always know exactly what color to buy.
It really is the next best thing to working with Linda in person!

Style Your Way To Success In Your Second Act
(Self-Guided)
By far, this is my most budget-friendly option AND delivers tremendous results! If you're struggling with low self-esteem because you don't know what to wear, and you have time constraints, this is a great option because it is completely SELF-PACED. That means you can register NOW and start anytime!

This self-guided program is ideal for those of you who live in Europe or other countries around the world where the time zone is incompatible with Pacific Standard Time, AND, this self-guided program is also ideal for the busy woman who just can't attend those weekly online group meetings.
Includes everything you'll need to rediscover and reinvigorate your style and confidence
17 video lessons
4 audio recordings
4 workbook assignments
Style advice from Linda every step of the way!
This program is designed to meet the needs of the over-50 woman who wants to use her appearance to make a statement about herself, but is unsure where to start. Making a graceful transition into our second act is so important for our inner peace and happiness. I'm going to help reintroduce the beautiful woman inside to your outer woman who may have put on a few pounds and sprouted a few wrinkles and lost a few hairs.
Normally, if you purchased each of these programs and services separately you'd pay $1475. You're getting a huge price discount at only $295!!! PLUS, you're getting all the video lessons, private, smaller community of women who have all gone through this style course, plus Linda's advice, a color card package, personality assessment, and so much more!!!
Bonus: You'll receive a True Colors Color Palette Card that you can use to go shopping. You'll know exactly the right colors to buy! If you live outside the U.S., you will have to pay for shipping the package, or we can send you an electronic color card that you can print on your own.
"Well, the proof is in the cards,as they say
😉 My husband asked me how I knew this color blue would work so well and I showed him my color cards, so ladies if you haven't gotten Linda's color cards yet, I highly recommend this program! I keep one in my bag and one in my closet! You can actually see the same blue on the card
"