Find Your

Color

SIZZLE



Color

Me Stylish!
a multi-layered color experience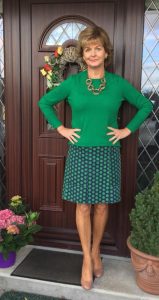 Color is the easiest way to rev up your look.
You are just days away from being able to change up your look by putting together color-coordinated outfits in a new and different way.
Injecting color into your wardrobe is gutsy and fun! Wearing new color combinations can help you break OUT of boring, old color combos. Do it with flair, do it with style, and make sure you know what you're doing.
Color is the first thing I cover with my style makeover clients, as a I think color is the most important thing to get right!
You deserve a colorful life!

Be the confident woman you are meant to be.

Become visible and shift into high gear.

Your wardrobe may be tired. Find your inspiration in color.

Life is easier when your wardrobe is color-coordinated.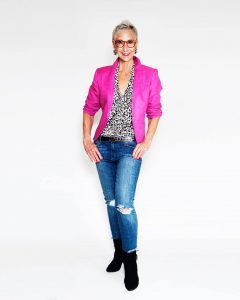 "I now have an awesome color chart that has all the best colors for me! Now my colors all coordinate and work together so everything in my closet mixes and matches. It looks like a rainbow! I have revamped my closet and am so glad I did. Shopping and dressing are so easy now. "
"I received my Silver Color Card package today. Beautiful presentation with nice touches – from the silver wrapping paper to the helpful descriptions on the back of the cards. Thank you so much. I can't wait to go shopping!"
"My color palette number is #2, without a doubt! The descriptions of personality traits, clothing preferences, etc. fits me perfectly. Interesting..because I am often referred to as an 'angel'. Thank you so much!! I feel empowered already and I haven't even bought anything."
"Linda!  I received my color cards!  I am so impressed!  I was expecting a sheet of paper but that little pantone-like book just blew me away- well done and thank you! I will keep one card in my closet, the little book in my handbag and and the laminated card in my car."
What color is and how to harness the energy of color

How to determine your best color palette


How to create dazzling outfits by mixing colors in new ways.


How to light up your face with just the right colors.


Inspiring colorful outfits created specifically for your color palette.

4 detailed color instruction video lessons


self-guided color analysis workbook


color inspiration videos with coordinated outfits in your palette


special color chakra video


a color palette card package that you can use to shop or clean out your closet!

Nothing makes you look older or more tired than wearing the wrong colors. By wearing your best colors, you can define your own, unique style, present yourself in a way that earns immediate credibility and respect, and attract more of what you want in life.
When you complete this simple, easy color instruction program you'll have the know-how to create a wardrobe you love.
Because I realize color combinations can make your head spin, I include a color palette package with your lessons. All the colors on the card are compatible and play nicely together so you can mix and match to your heart's content!

Imagine having a color-coordinated wardrobe that is orderly — AND getting dressed effortlessly on a daily basis! This program is PACKED with color tips, techniques, and inspiration! After you purchase the program, you'll download a Welcome Letter so you can get started immediately on your color transformation!
And, as my special gift to you, I'm just an email or text away…I'll be there to support and guide you along your color journey.
NOTE: If you have previously purchased "Love My Colors" or attended Linda's 6-week Style Course, this is the same color program so you don't need to purchase this again. You should still have access to the videos. Contact Linda Waldon if you have questions.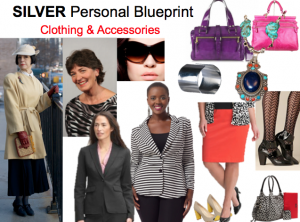 Color YOU Beautiful: Dazzle, Sizzle, Attract and Connect!
Pay Only $49 For The Entire Program
Get a BONUS Color Inspiration Video With Outfits For Your Color Palette

ONE PAYMENT OF $32