Get the Attention You Deserve

Confidence Becomes You!
Are you interested in learning new things?
If you are, we've got a huge library of style videos and trainings that you can watch immediately upon joining!
Get a front row seat to future Masterclass trainings about all the things you need to know for women over fifty.
Looking for inspiration in your life?
Let's face it, as a woman over 50, you have years of experience, knowledge and  wisdom. But somehow, you may have lost your confidence along the way.
You feel like all of a sudden you've landed in a different body! One or two sizes bigger than you were, unsure about what to wear that will flatter – heck, you'll settle for just a good fit!
Or you're busy working, ready to step up to a more exciting career move, but you just don't know how to freshen your look so you can compete with a young workforce.
The Style Club For Women Over Fifty will support you, inspire you, and teach to rediscover and revitalize your unique beauty inside and out.
Once you join, you'll get access to premium content on the Style Club website  — recordings of Style Q&A calls, Monthly Seminar replays, Shop By Colors, Resource Team pages, Style tip videos, and so much more. You'll also be invited to join the Style Club Facebook Group and the Style Club Wardrobe Exchange where you can buy, sell, and swap clothing with members.
"Why would you join this new community when you already have my Style Your Way To Success group to interact with? Well, I'm ramping up the education, personal interaction with me, and offering even more support and community in the Style Club. I will be working hard behind the scenes to provide the very best community experience for you!"
Looking for fresh makeup ideas to get your style mojo back? Get this makeup primer FREE as a bonus!
It's never too late to discover your body shape and the clothes that flatter you. You'll take this Body Shape Quiz and receive instant style guidance as your BONUS GIFT worth $32!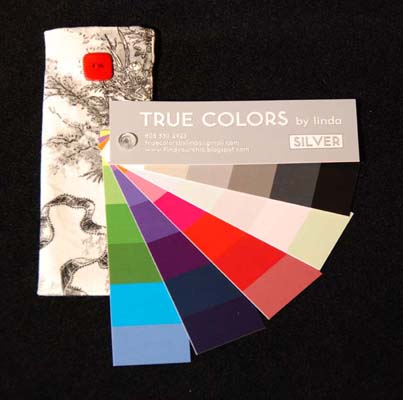 Wear your best colors. Save Money and Save Time buying the right colors that look good on you. Feel put-together every day!
Learn How To Walk Into ANY Room With Confidence and Grace
At the Style Club, we believe every woman over fifty deserves to  feel visible, beautiful, and vibrant! Our community is centered around a fun, festive, informative and supportive relationship-driven environment that inspires, focuses, teaches, and supports stylish-minded women.
Our philosophy is that women over fifty should look and feel gorgeous at any age – after all, style is a state of mind!!
The Style Club For Women will help you:
1 – Discover your best colors &
dress for your body shape through more personalized
guidance from Linda Waldon
2 – Get your zest for life and your
style mojo back!
3 – Feel more confident and
beautiful by knowing how to put
together outfits that bring out
your assets
4 – Find support and connection in
a fun, festive community of
women growing and learning
together
"I'm still learning to be true to myself and a group like this, with women helping, teaching, inspiring each other is what every woman needs in every phase of life! You have what you describe in me. Others see and feel it too.:D Thank you so much for being here with us! ♥."
"I am really enjoying the Style Club -- so much great info and definitely gives me a great "style fix" for the day!"
"Thank you, if not for Linda Waldon I would not have bought the dress. Getting your Color Sizzle back is so amazing."
"I listened to Linda's expert, honest and heartfelt advice, and cherished every idea and any suggestions she gave me...like nothing else!! She is truly amazing!"
"I am just wowed by the tremendous quality of the help you are providing us. Linda Waldon, you are one amazing, talented woman."
"I realized I do not love my body. In my mind I am always putting it down. I never realized how I do this to myself. Good news is I can do something about the extra weight. Thanks ladies for being part of my journey. Your honesty has made a difference. "
"If one really gets on board with Linda's programs and her Style Club Group, it becomes easier to take mass produced clothing and make your outfit more individualized by knowing how to build a look that says "one of a kind."
Get Inspiration and Support From Lisa Liguori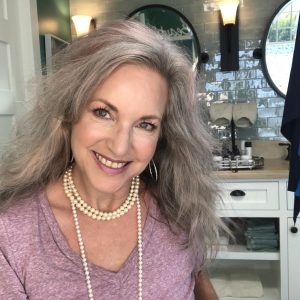 "I am part of Linda's original Style Resource Team offering all things clean #naturalbeauty, and the owner/founder of the personal brand Simple Beauty Minerals – Clean. Effective. Color Infused, Natural Beauty. Weekly video skincare and makeup tutorials …"
Laugh, Cry, and Be Uplifted By Cynthia Miller
"Be free..feed your soul..don't let how you feel about your body hold you back."
Sign up to pay monthly. Your monthly fee will never go up! You can stop monthly payments anytime. When you click on the PayPal Subscribe button below, you'll be taken to PayPal. You can pay with your PayPal account, or, if you don't have a PayPal account, you can use a credit or debit card to make the monthly payments. You will see 'Linda Waldon' on the PayPal form.
If you have questions, or problems setting up the payment, please contact  Michele Callahan at styleclubforwomen@gmail.com. Michelle will check her email several times a day and get back to you as soon as possible.